Customing the Dashboard Widget & Logo
You can create your own individual custom dashboard by adding and deleting the page widgets to suit your business needs. Click on the Dashboard Options button in the top right-hand corner of the screen and select Add/Remove Widgets. Move your mouse over the widgets and click to Add or Remove each widget, then click to save.
At first your widgets will be empty but as you start to use your CRM, adding company accounts and opportunities, the widgets will be populated automatically.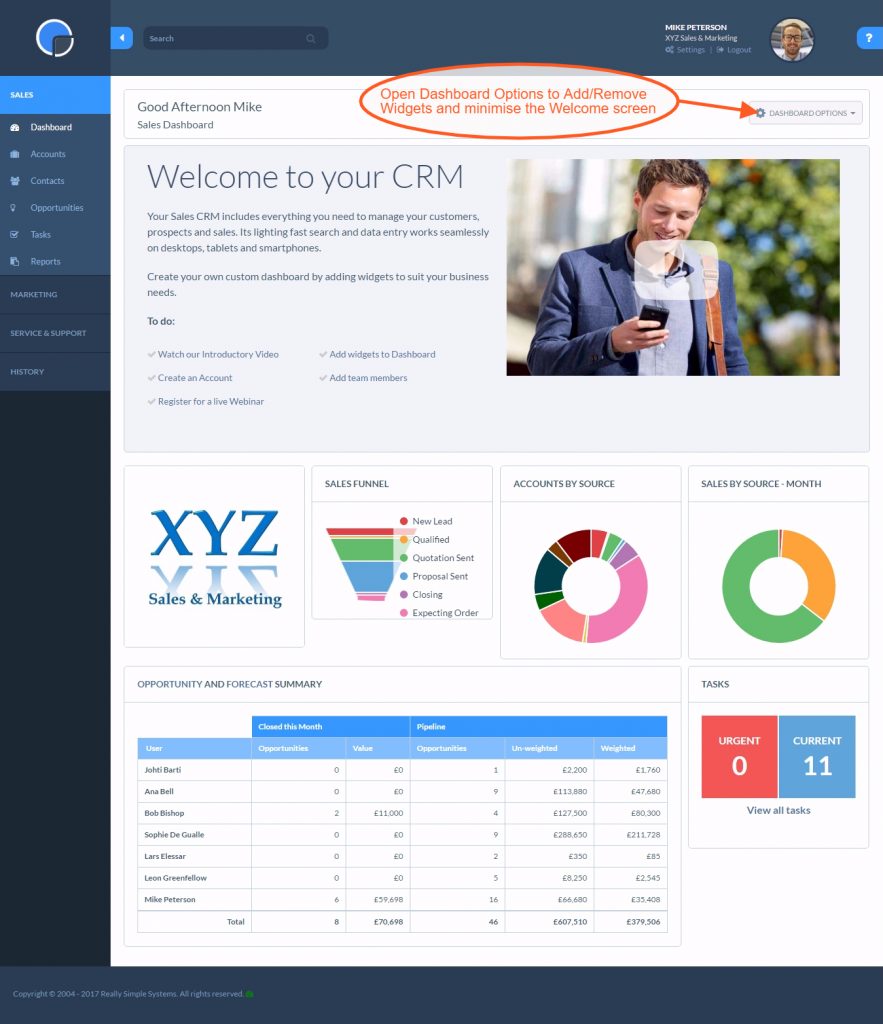 Company Logo and Personal Avatar
If you would like to add a company logo to your dashboard, first select the Company Logo widget in Add/Remove Widgets. Then right click on the widget and select your logo from your files.
You can add your own avatar to the top navigation bar by right clicking in the space provided and selecting an image (.jpg format) from your files.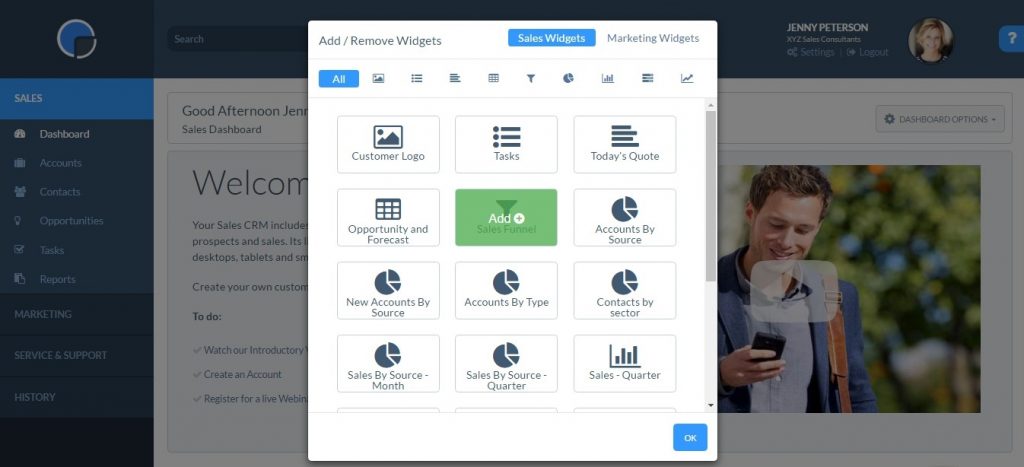 Once you are familiar with your dashboard you can close-down the welcome screen and video by clicking on the Dashboard Options and un-checking "Show Welcome".