As you manage your customers you'll want to record the different activities, events and transactions you make with your customer. For example, your meetings, telephone calls, emails and sales activity. By adding activities to the Company Accounts page you will build up a complete record of your interactions with the company.
You can search on any text in your Activities by simply typing the search word or phrase in the table search bar.

To add a new Activity, in the Account's page scroll down to the Activities grid and click the '+ Add' icon. This will open a new form to record your interaction.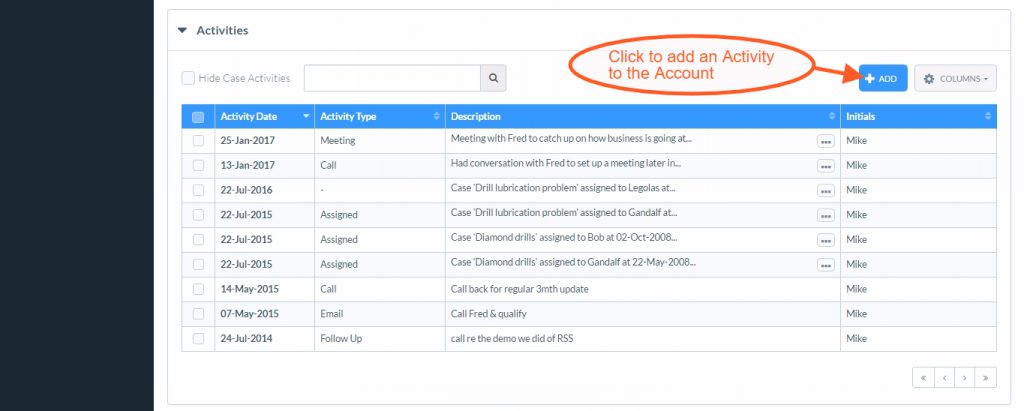 When adding activities the Activity Date will default to the date and time you are adding the Activity, but you can also change the date using the date picker calendar, or select All Day Activity.
You can specify the Activity Type, e.g. call, meeting, email, quote, by using the dropdown list. You can customise the dropdown list to meet your business needs using Custom Dropdown Lists.
Enter a description of your activity and click to save.
Completed Tasks will automatically be added to your Activities.