You can view and edit the details for your organisation in your CRM by going to Settings, clicking on the System Settings tab and selecting Company Settings.
On this page, you can change your Company Name, your financial Year End and your Currency.  You can also set up a Custom Sub-domain for your CRM, for example https://xyz.reallysimplesystems.com/, which is particularly useful for consultants managing multiple CRMs.
If you are using the Quotations feature (Professional and Enterprise plans) you can also add in your applicable tax name and percentage.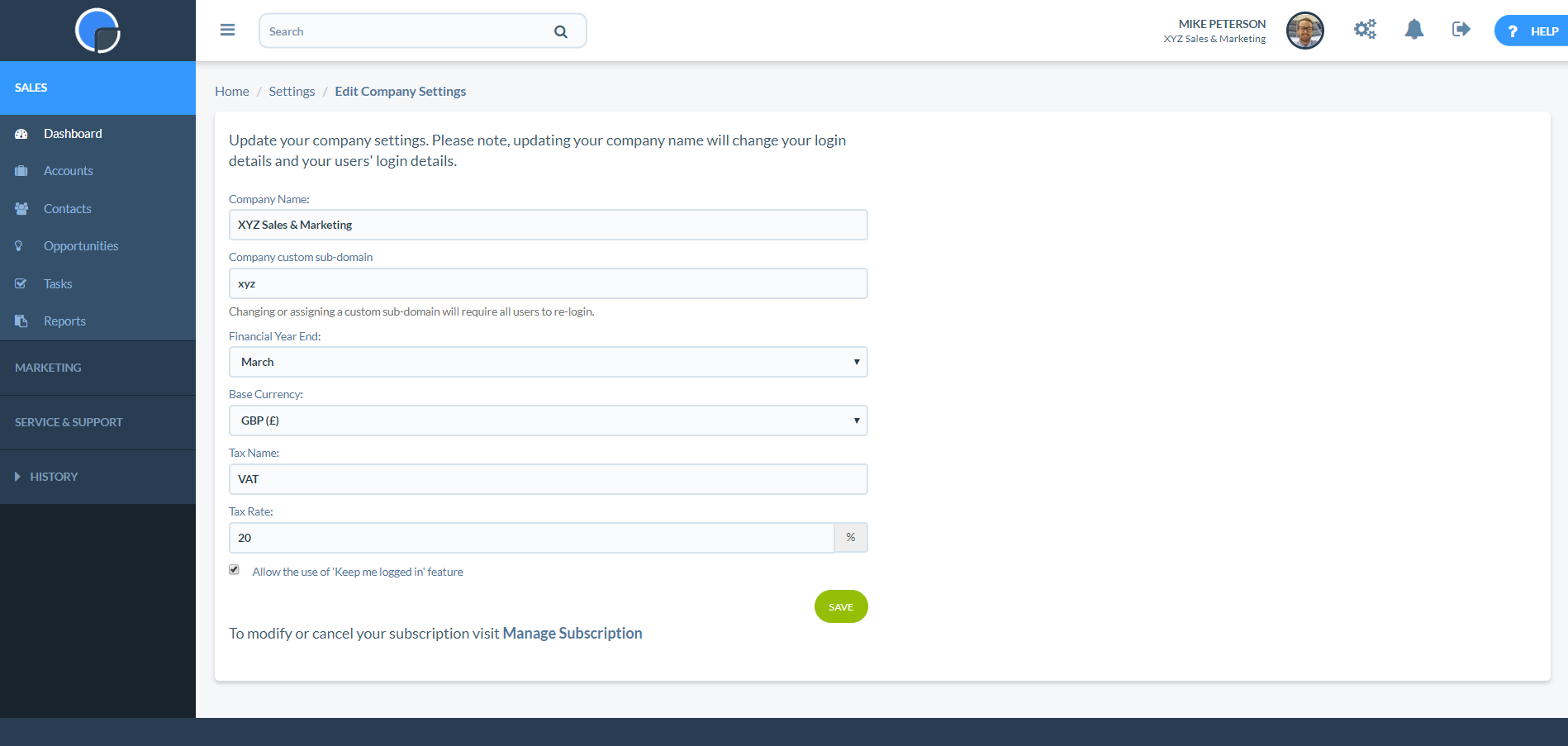 Timeout Settings
By default, users are logged out of the CRM after 2 hours of no activity. This is a security feature so that if you leave your workstation unattended nobody else will be able to access your data. However, by ticking the checkbox at the bottom of the Company Settings page, you can allow your users to over-ride the default logout settings.
Users can select to 'Keep me logged in' on the login page and this will keep them logged in continuously for two weeks or until they logout.