Administrators can easily manage the CRM subscription and make changes to the number of Users and features from the Manage Subscription page.
In the Settings tab, go to Manage Subscription.
Here you will see a summary of your subscription showing the number of Accounts you have, the number of Users you have, the Document storage used, and your billing summary.
From this page you can change your price plan, add more user licences and add the optional tools by clicking on Change Plan & Options; you can change your payment card details or set up a Direct Debit mandate (UK only) by clicking Update Payment Details; view your CRM invoices by clicking View Invoices.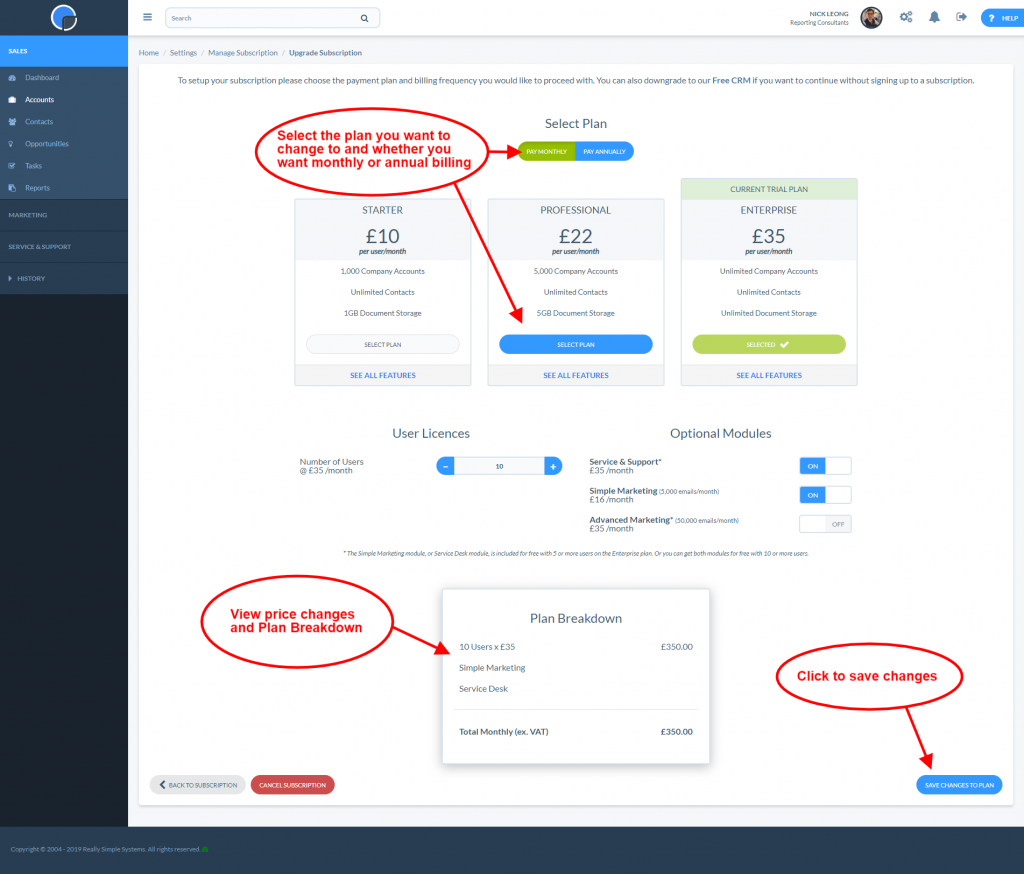 CRM Subscription Cancellation
If you wish to cancel your subscription simply click Cancel Subscription.