CRM Integration with Formidable Forms
Velo Club Venta (VCV) is an amateur cycling club based in Winchester, UK, with over 400 members from the surrounding area. The club organises regular cycling events, races, group rides and coaching sessions for cyclists aged from 6 years upwards.
In 2019, VCV launched a new website and this provided an opportunity to look at how integration and automation might be utilised. The club needed to ease the workload on the club volunteers, especially with regards to the renewal of annual memberships.
The club's marketing officer, Helen Armour, commented: "Running the annual membership renewals had become problematic; we weren't able to track renewals very easily and it required a lot of manual processes. Everyone is working on a voluntary basis around full time jobs so something was needed to ease the pressure."
CRM Subscription with Really Simple Systems
The first step was to set up a subscription with Really Simple Systems CRM. Although ideally suited to B2B sales, Really Simple Systems was selected as it provided an easy to use system that could be customised for contact management. This meant that the membership data could be managed from one centralised hub. There was no more messing around with different systems, spreadsheets and copying data from one to the other.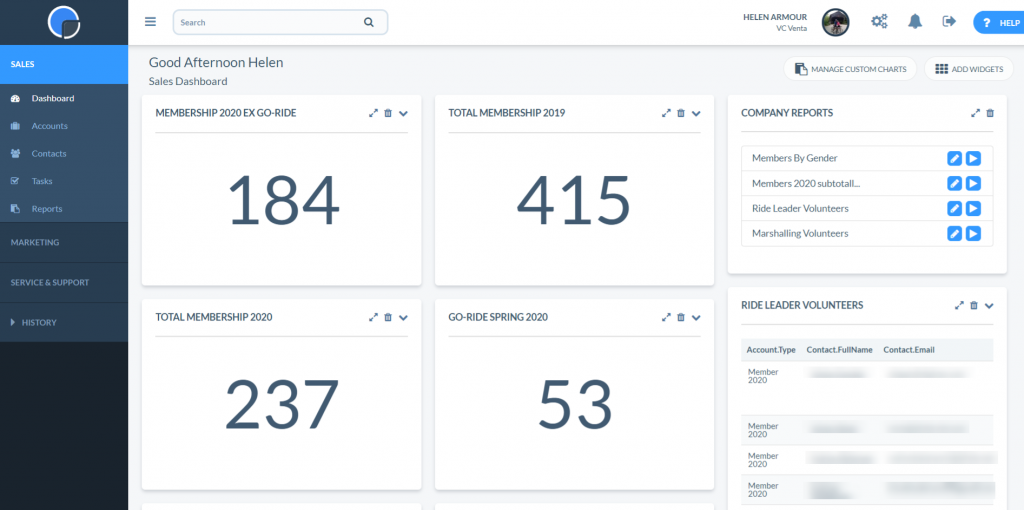 Using the CRM dashboard widgets, VCV has been able to monitor the on-going membership numbers and keep track of volunteers. The CRM's integrated marketing tool has also enabled the club to run email marketing campaigns to club members, with personalised messages and the engagement levels recorded back to the CRM.
Integration with Formidable Forms
  + 
However, the complexity of the club's membership data made for a challenging web form and integration between the club's website and the CRM. In particular, with numerous young riders joining the club each year, the form needed to record not only the youngsters' details but also that of their parent or guardian, their emergency contacts details and any relevant medical information.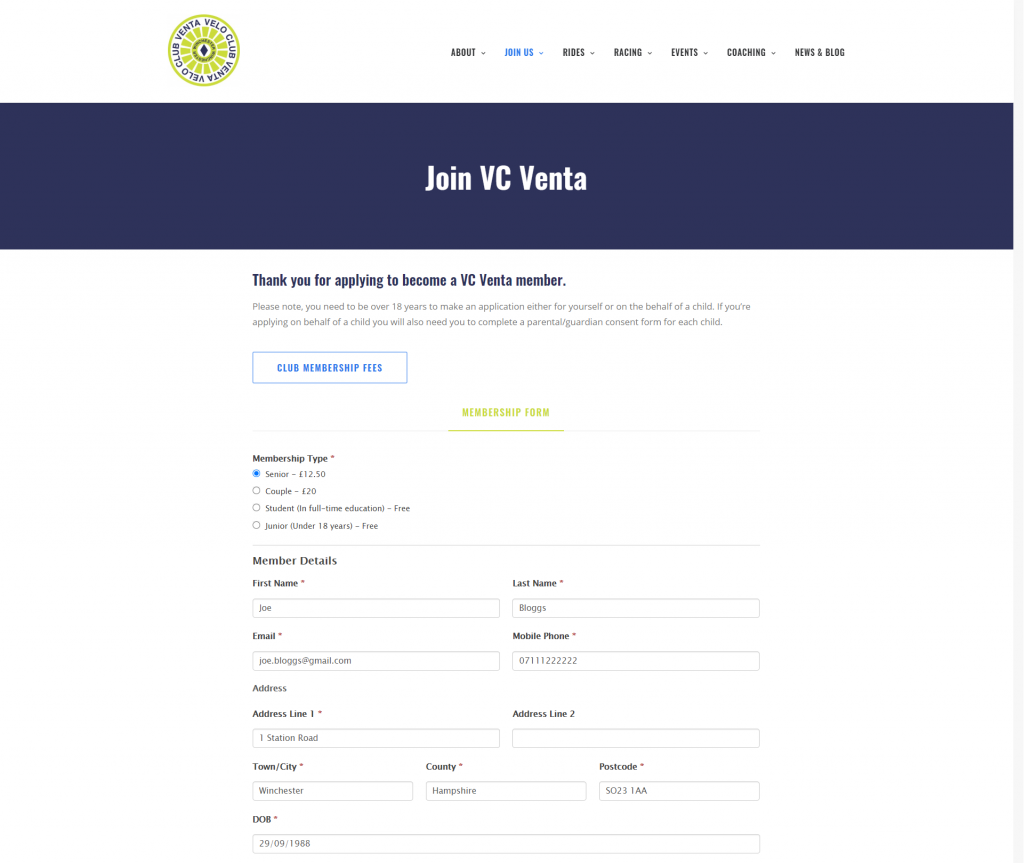 To enable the range of fields and conditional logic required, at an affordable price, Formidable Forms was selected. Formidable Forms had the added advantage of being integrated with Zapier, solving the CRM integration as well.
Create Contact From Form Entry
With the web form in place, a Zap was created in Zapier to trigger a new CRM contact record each time a new membership application was made. This allowed VCV to accurately track the new memberships and monitor numbers via custom dashboard widgets.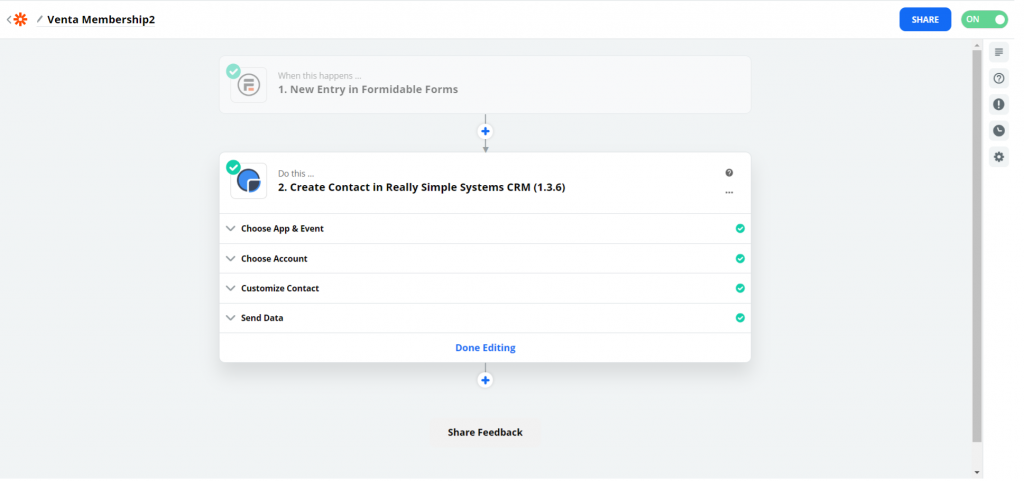 At the same time, the new contact records triggered the mailing of a welcome email to be sent, introducing the new member to Velo Club Venta and the benefits provided.
"The integration of Really Simple Systems and Formidable Forms via Zapier has made our membership process simple," commented Helen Armour. "New members are automatically added to the CRM and I can check membership numbers from my phone. In addition, members now receive personalised, regular email updates from the club and we can analyse the data effectively using the CRM reports tool."