Google Calendar Sync
You can automatically update your Google Calendar with your CRM Tasks. Google Calendar is a web based calendar system with similar functionality to the calendar in Microsoft Outlook, plus it can be easily shared with your colleagues and anyone else who uses Google Calendar, making it an ideal companion to Really Simple Systems. Plus it's free!
You can use it by itself (stand alone) or as part of Google Apps, Google's word processing, spreadsheet and document sharing suite. More details on Google Calendar at http://calendar.google.com.
To synchronise your Google Calendar with your CRM, in Settings / User Settings open the User Management tab. Click on the user name for the record you wish to amend and open the User Record. Under Calendar Type select 'Google', click save then logout of your CRM and back in again.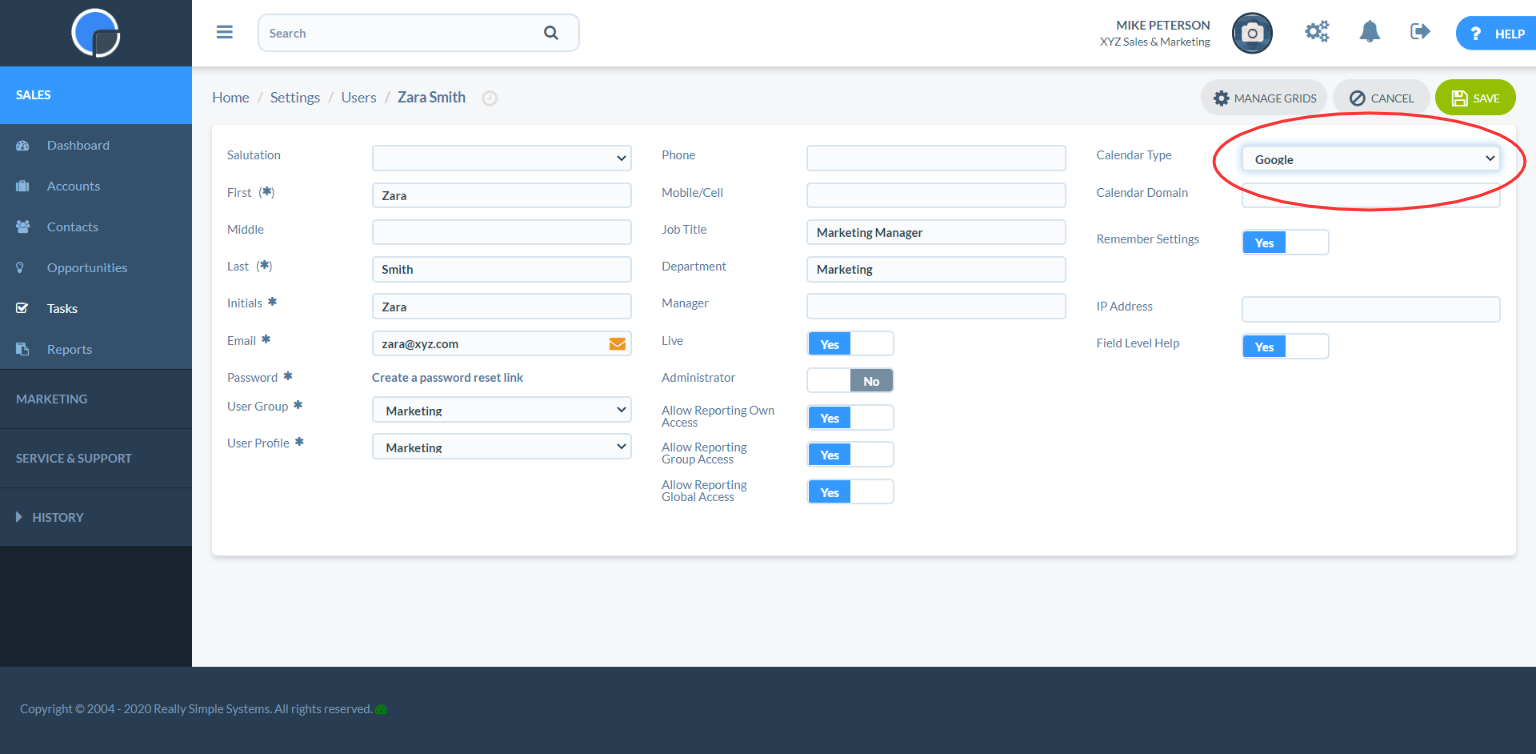 You will now see a calendar icon next to Saved Tasks. Clicking it will present you a form which will allow you to add the task as an event to your Google Calendar. In this form is an "Options" section that allows you to set email reminders when the Task is due.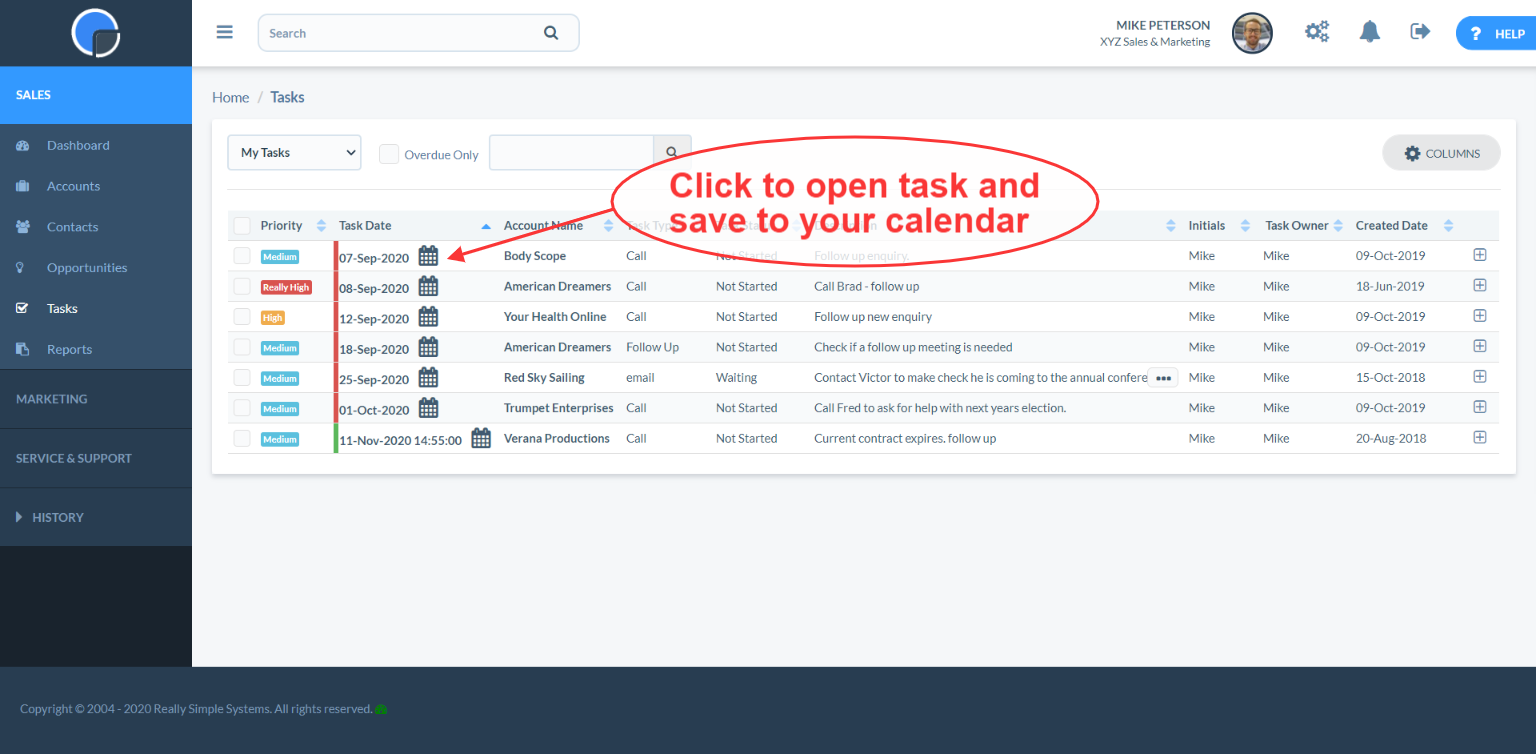 You can set your browser to load a login to your CRM home page in one browser tab, and a login to your Google Calendar on another browser tab.
Google Contacts Sync
You can sync the contacts in your CRM to Google Contacts using Zapier.com.
Setup a Zap in Zapier with the New Contact Contact trigger to create a contact in Google Contacts using the Create Contact action.
If you want to pass details of the contact's parent account in the CRM to Google Contacts, use a two step zap that uses the Find Account search.
Google Apps Users
More information about Google Apps here: google.com/apps
If you are a Google Apps user, change your Calendar Type to "Google Apps", and Calendar Domain to your website domain. (e.g if your website is "http://www.mywebsite.com", enter "mywebsite.com").
Sync Options
To sync your Google Calendar with other systems , see http://www.google.com/sync/index.html