Payment for your CRM subscription is by Direct Debit in the UK or by debit/credit card in non-UK countries. When you upgrade to a paid CRM plan you will be prompted to enter your card details securely in Manage Subscription.
US Customers may need to make a call to their bank to authorise payment if they don't regularly make international payments.
Updating your Debit or Credit Card
If your debit or credit card has expired or changed, you can update it from within your CRM system. Alternatively, if you are a UK based customer, you can switch your payment option to Direct Debit payments. Simply go to Settings, then Manage Subscription and click Update Payment Details.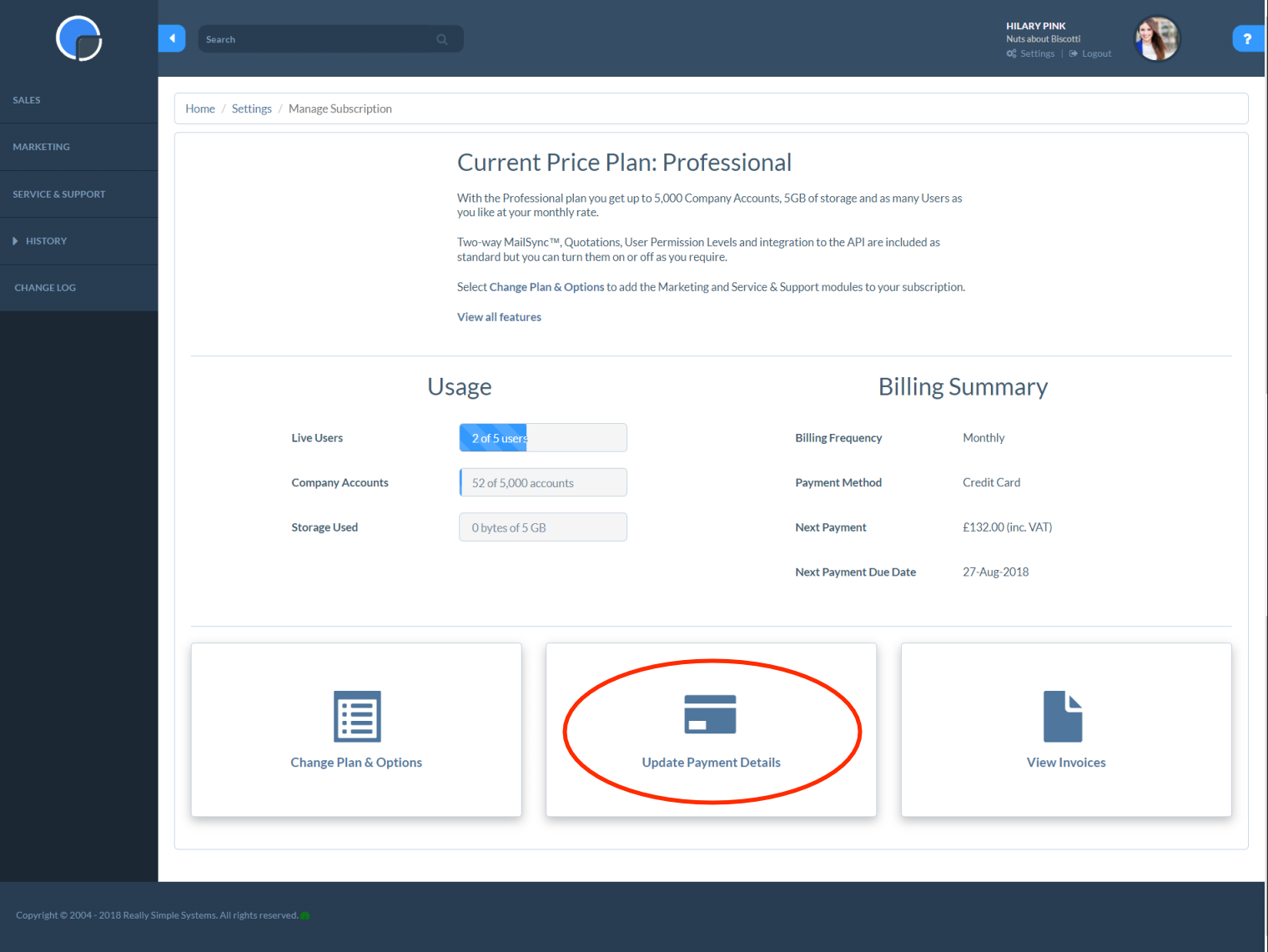 This will take you to a new screen to select your payment type. To change your credit or debit card select Setup/Change Debit/Credit Card Details.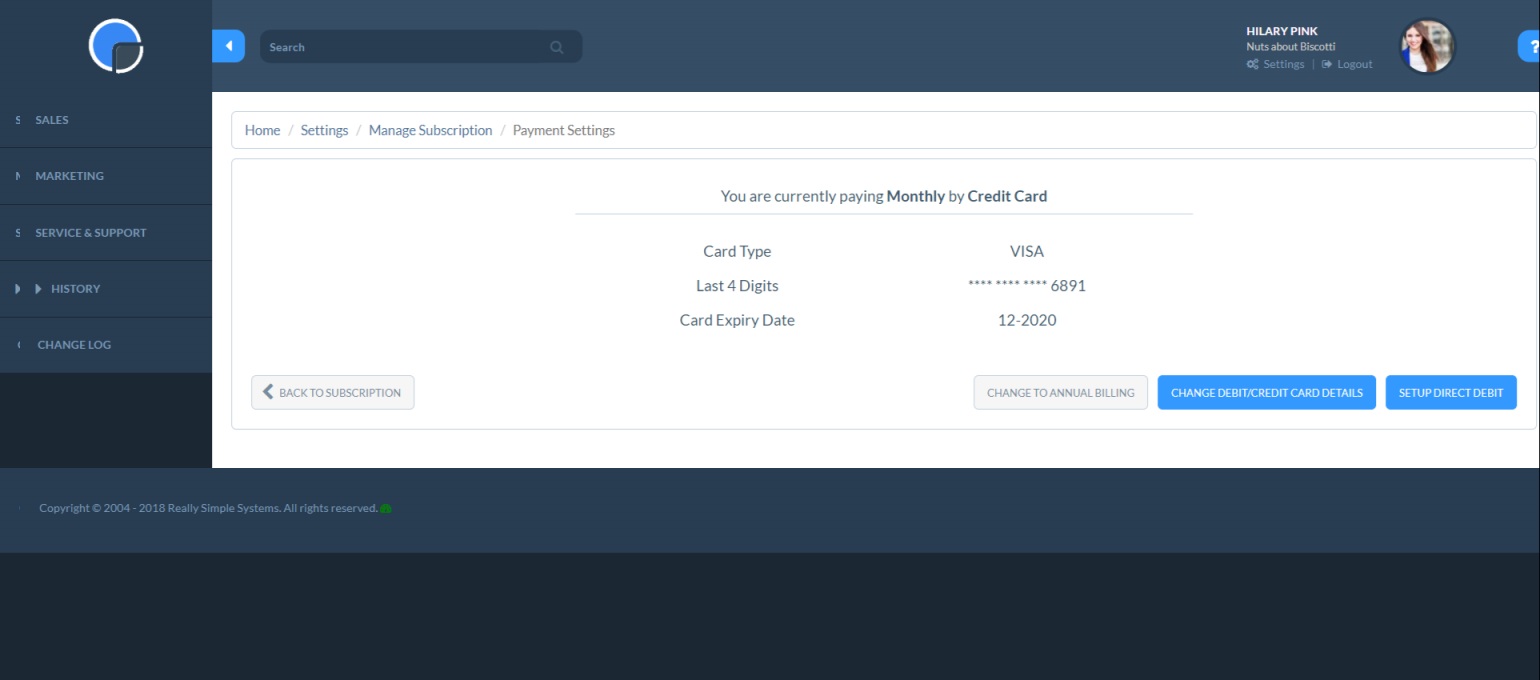 Enter your new card details and press Submit For Processing to Save.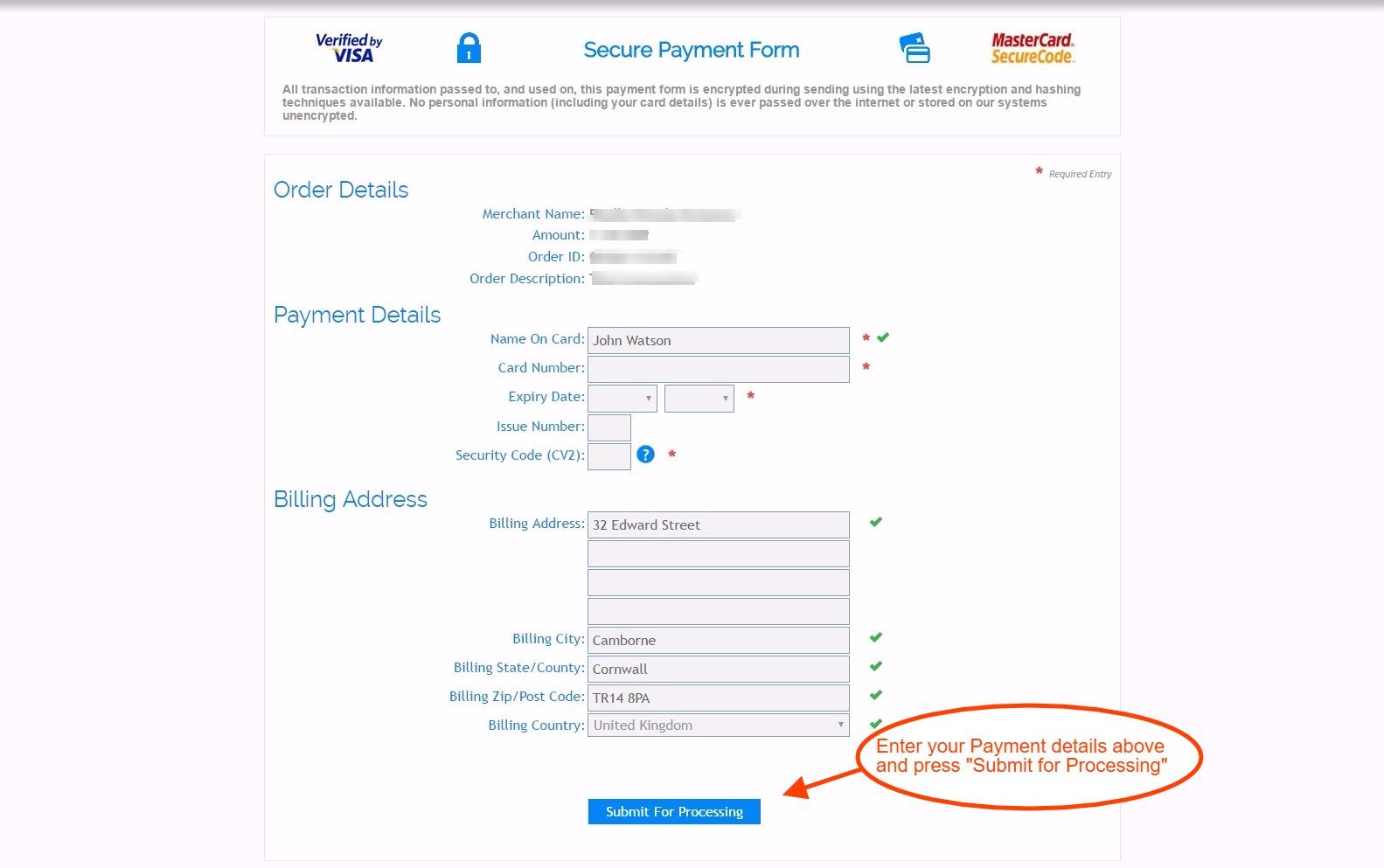 Really Simple Systems accepts Mastercard, Visa, Maestro and Amex cards. We do not accept Diners cards. Payment in the UK is by Direct Debit only.
N.B. For security, we don't store customer card details in our systems but pass them to our bank to hold.