CRM Outlook Import
With our CRM Outlook import, you can import your Contacts from Outlook in two simple steps:
Export your Data from Outlook
How you export your data will depend upon which version of Outlook you are using, but try right clicking the Contacts folder, or looking for a File/Open & Export option. Then export the data into a csv (comma separated variable) file and save that file to your PC.
For help in exporting Contact data from Outlook, see this Microsoft blog post. The information is to export data to Google Mail, but it shows you how to get the Contacts into a .csv file first which is what is needed for your CRM.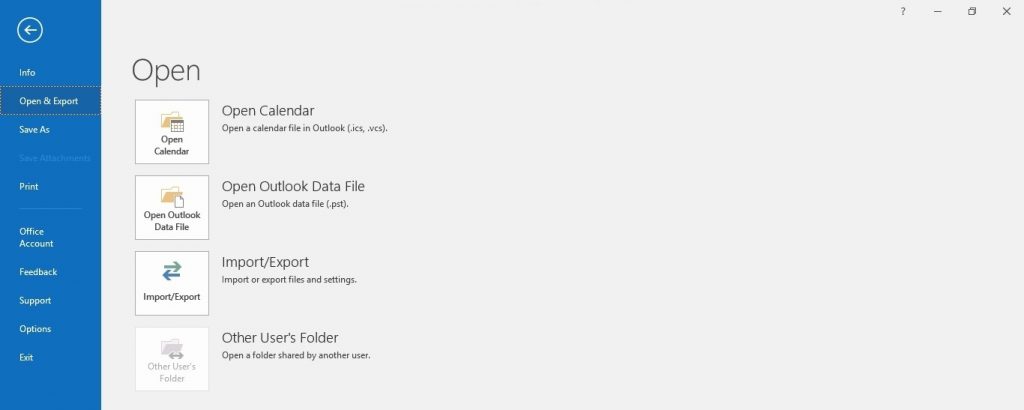 Once you have your CRM Outlook data in a .csv file you can import it to the CRM as follows:
Import data into the CRM
To import your data to the CRM, go to Setting / Data Management and click Import Data. Click 'Choose File' and select the data file you just saved. Let the import data routine decide how to match the data and your data should be loaded. See Running the CRM Data Import for full details.

If that didn't work, or you're still having problems, send the .csv file to our Customer Support team on support@reallysimplesystems.com and they'll load it for you. If you are having trouble exporting from Outlook you can also contact the Support team for help.